September 16th is National Play-Doh Day! Play-Doh is one of the most popular child's playthings in the world. But did you know that it wasn't originally even meant to be for children? It was supposed to be a wallpaper cleaner! In 1933 Cleo McVicker and his brother developed a non-toxic formula for wallpaper cleaner but after WWII many houses converted to oil and gas-based furnaces eliminating the need for wallpaper cleaners. In 1955 a teacher convinced him to see his product through a new lens as her students used it to create art. Suddenly Play-doh became an overnight sensation! This invention goes to show how important it is to view things from different perspectives. 
What better way to celebrate than to create your own? Playing with play dough has been shown to help develop fine motor skills, hand-eye coordination, and also encourages children to get creative! It's also been shown to be a great medium for children who struggle with sensory processing disorders. 
Question: Can I make my own play dough at home?
Hypothesis
:
If
I research a play dough recipe and ask a parent for help,
then
… 
*Make sure to ask your #younginventor his/her hypothesis before moving onto the next step.
Materials: 
1 cup of all-purpose flour

1 cup water

2 teaspoons of cream of tartar

⅓ cup of table salt

1 tablespoon of vegetable or canola oil

gel food coloring**

2-quart saucepan
Procedure: 
Mix together flour, cream of tartar, and salt into a saucepan

Add water, vegetable oil, and food coloring to the mixture

Cook over medium heat stirring constantly until it starts to solidify

(Parents please help your child with this step!)

It will begin to thicken –  keep stirring! 

Once the dough starts gathering together around your spoon it's done!

Remove from the saucepan and let it cool!

Knead the dough to remove any lumps

Now it's time to enjoy!
PARENTS PLEASE NOTE: This homemade play dough can last for 3 months.

Let's make some
conclusions
! Ask your child: 
What happens when you add a kool-aid packet to the mixture? 

What does the texture of this remind you of? 

Is this what you expected to happen?
You've created your own fun play dough! Play dough can provide hours of endless fun for your #younginventor and let their imagination run wild. If you want to give them an extra challenge grab a cookie sheet and some marbles. Have your #younginventor roll the play dough into strips and create a maze on the cookie sheet. Then grab your marbles and try to get it through the maze!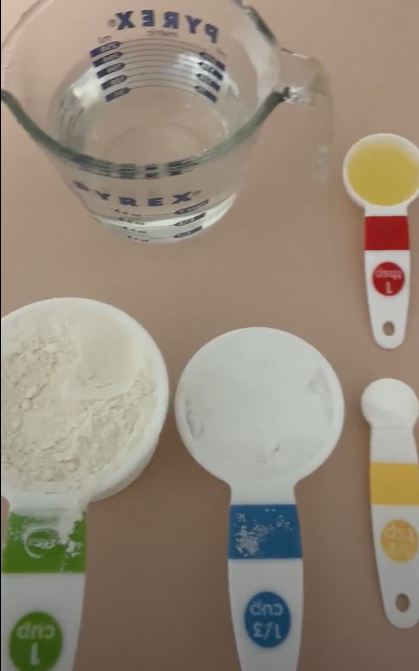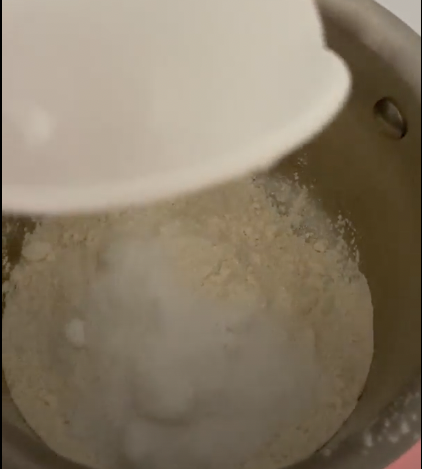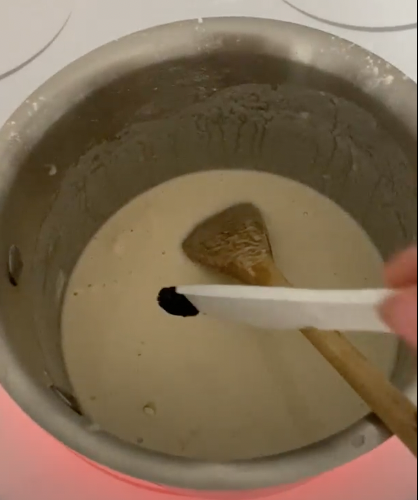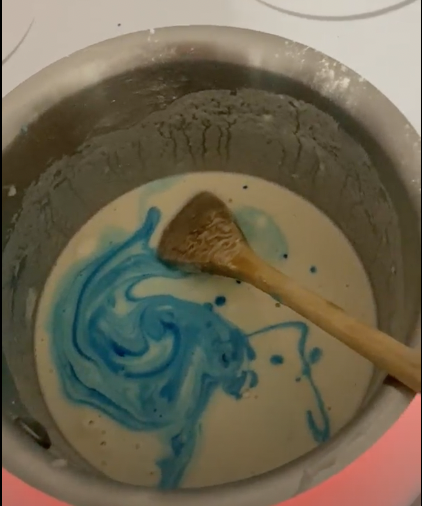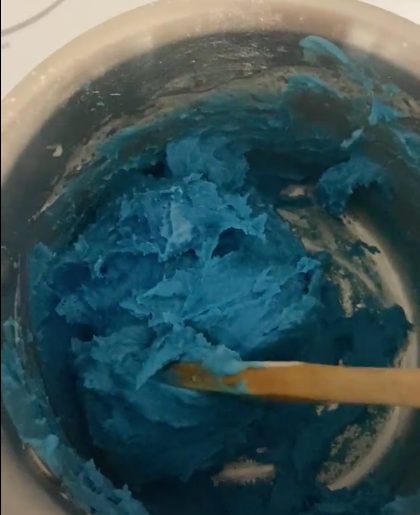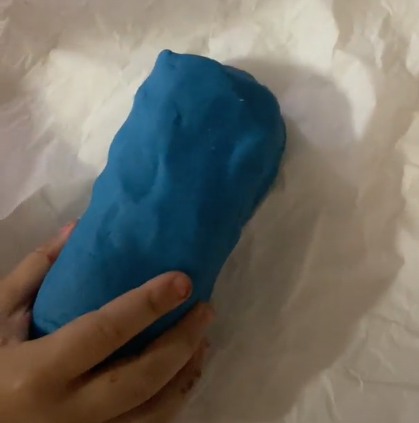 Did you know we have a club designed for children ages 4-12 so they can learn the importance of inventions from an early age? As a member of the club, you and your children will learn all about inventions while completing fun, easy STEAM activities. We hope to spark the creativity of every #younginventor!