STEM + Art = S.T.E.A.M.! When kids combine STEM and art, there's no limit to what they can learn. S.T.E.A.M. allows your #younginventor to really explore their creative side and enhance their fine motor skills all while doing fun activities!
This month, we've selected THREE easy and fun S.T.E.A.M. activities for you and your #younginventor to enjoy together! 🌈🧠💡
Get your children to get creative while developing their artistic skills, critical thinking skills, and explore questions such as how baking ingredients work together with the following activities:
---
S.T.E.A.M. Activity 1
Create The Lorax Inspired Tie Dye Art For Dr. Seuss's Birthday!🎨🧠
Doing this S.T.E.A.M. activity is not only fun for your #younginventor but also encourages them to develop their fine motor skills through play as they draw and create! Your kids will be so busy designing, drawing, watching the activity develop, and having fun they won't even realize they're learning and growing. 
.
Materials Needed:
Tray or placemat

Coffee filters

Washable markers

Spray bottle filled with water

Paper towels or dish cloth

The Lorax by Dr. Seuss (Optional)
Instructions:
Take your coffee filters and place them on top of your tray or placemat. 

Next, get creative and encourage your #younginventor to brainstorm about what they'd like to draw. Take a look at the book for inspiration, maybe they want to create beautiful and colorful Truffula Trees.

Color, scribble or draw on your coffee filters with washable markers.

Tip: Work on fine motor skills by showing your child how to use different sides of the marker to make thicker or thinner marks.

Use the spray bottle to spray your coffee filter art masterpiece with water. Make sure to thoroughly wet it down.

Pause and have your child check out what's happening! Do they notice the colors blending together as the coffee filter absorbs the water? 

Once thoroughly wet, pick it up and place it on a paper towel or dishcloth. Let your tie-dyed coffee filter art dry.

Enjoy your masterpiece! 
Please note: This activity is meant to work with washable markers. Permanent markers do not dissolve in water but in alcohol.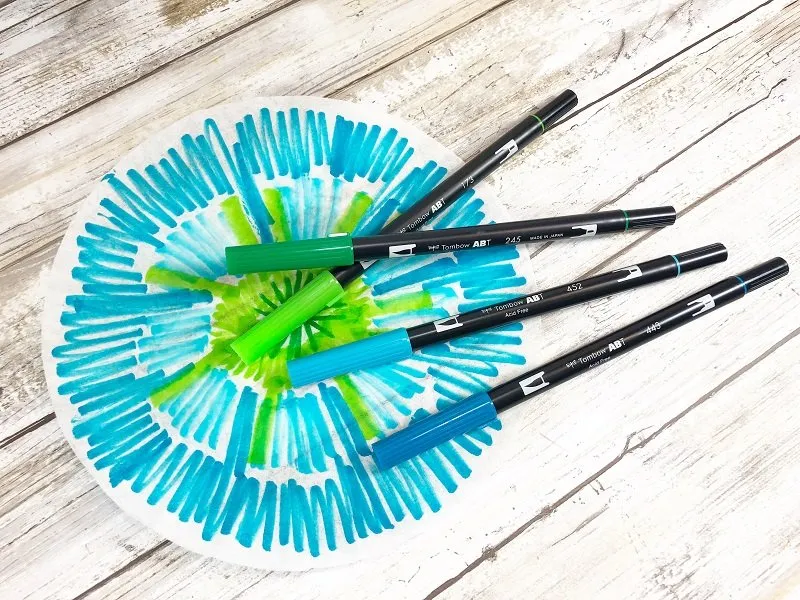 .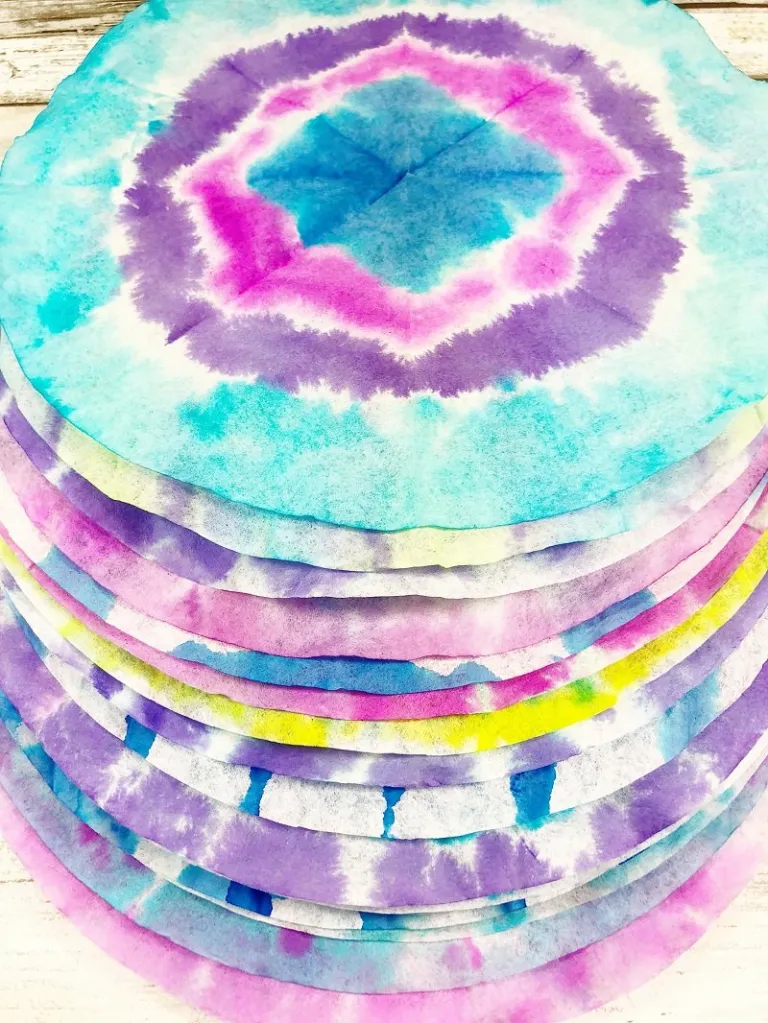 ---
S.T.E.A.M. Activity 2
Create A Fizzing Pot of Gold For St. Patrick's Day!🍀🌈
Get ready for fun with this simple baking soda and vinegar experiment! If you want to learn all about this fun fizzing chemical reaction, let's dig in. Our science experiments and STEM activities are designed with you and your busy parenting schedule in mind!  Easy to set up, quick to do, most activities will take only 15 to 30 minutes to complete and are heaps of fun!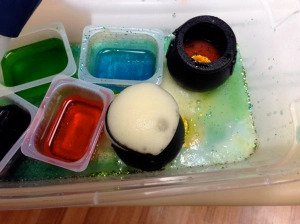 Materials Needed:
Baking soda

White vinegar

Food coloring & glitter

Small black pots (buy on Amazon or if you don't have these use a paper cup and paint it black!)

Baster, squeeze bottle, or ladle

Tray or large plastic bin
Instructions: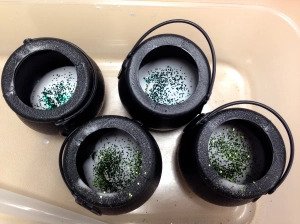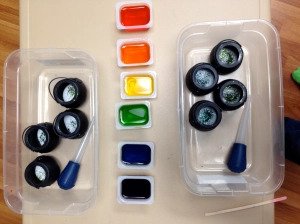 Set out a tray or bin with your little black leprechaun pots! Use an assortment of colors or just one if you are only making one pot.

Next, add food coloring and glitter to your pots! 

Once the food coloring and glitter is added, scoop in some baking soda.

Now it's time for the magic to happen! Add vinegar into the pots (use the baster or squeeze bottle to make it easier for those little hands) and make sure to have your #younginventor observe what happens when the vinegar is added.  

Tip: For the best fizzy reaction add a good amount of vinegar all at one time.

Enjoy your rainbow of fizzy fun! 
---
S.T.E.A.M Activity 3
Have fun with your #younginventor and celebrate Pi Day with this easy-to-make apple pie recipe! 🥧💖
Everyone loves food. It's fun to make, it's fun to eat, but did you know cooking involves S.T.E.A.M.? That's right there's plenty to study and learn when it comes to cooking. There is a lot of science that goes into creating the everyday foods that you love. 
Explore questions such as how baking ingredients work, how, and why certain ingredients mix well together, and why people's tastes differ.

Ingredients Needed:
1 large apple, peeled, cored & diced (about 1 cup)

1 teaspoon ground cinnamon

3 tablespoons light or dark brown sugar

1 14 ounce box refrigerated pie dough

1 egg yolk for wash
Directions:
Preheat oven to 425° F. 

Line a rimmed baking sheet with parchment or a silicone baking mat. 

Toss the diced apple, cinnamon, and brown sugar in a bowl and set aside.

Unroll your pie crust on a parchment-lined or floured surface.

Take one 4-inch round cookie cutter (or the top of a drinking glass) and cut out circles out of the pie crust.

Place 2 teaspoons of the apple mixture in the center of the circle.

Brush half of the border on each round with some of the beaten egg yolk. 

Fold each round over to make a half-moon shape and then crimp the edges shut with the tines of a fork. 

Transfer the turnovers to the prepared baking sheet.

Continue to make the remaining turnovers.

Use a toothpick to poke 3-4 holes in the top of each turnover and brush with the yolk wash.

Bake for 18 minutes, until crust is golden brown. 

Allow to cool on baking sheet for 10 minutes and then serve.
Here is where we found the full recipe!